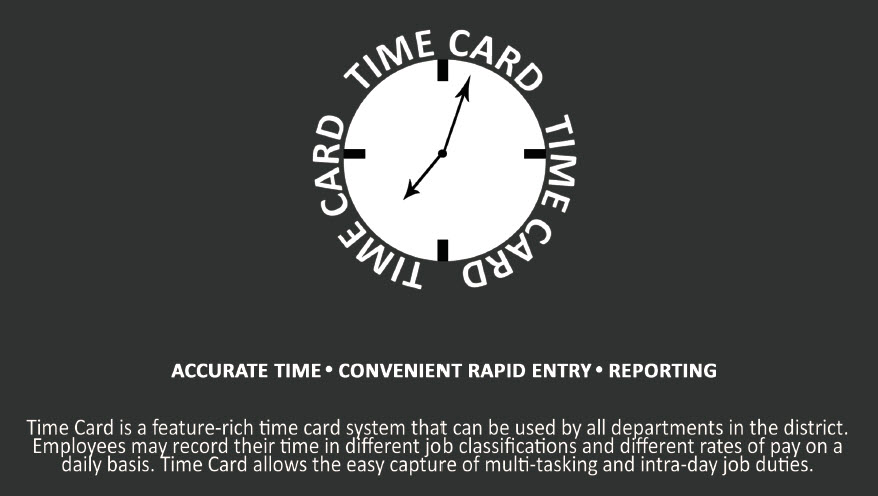 Interfaces with EDP/Tyler, Pentamation & Skyward
Directly accesses the Other Earnings file and imports new codes automatically while disabling inactive codes
Imports employee info from personnel files Supports up to 16 different Budget Account Codes with independent employee pay rates for each code
Selectively imports hours and pay rates into Payroll
Produces historical time cards for immediate answers
Time is recorded accurately with all entries processed by a central server including the capture of all in and out data. All employees regardless of location are using the same clock enabling a consistent time standard to be used throughout the entire district. Even clocking in and out at separate locations allows for accurate recording of time.
Time Card replaces the requirement for the laborious recording of time worked, permitting employees to clock in on the same terminals that are used by the Systems Design point of sale programs or any configured PC in the district.
Employees may use a printed, barcoded ID card, or they may enter their employee ID number on the keypad. Time may be edited or changed in the central office at the direction of theauthorized staff. Forgetting to clock in or out is no longer a problem, as correction entries may be made in a simple operation.