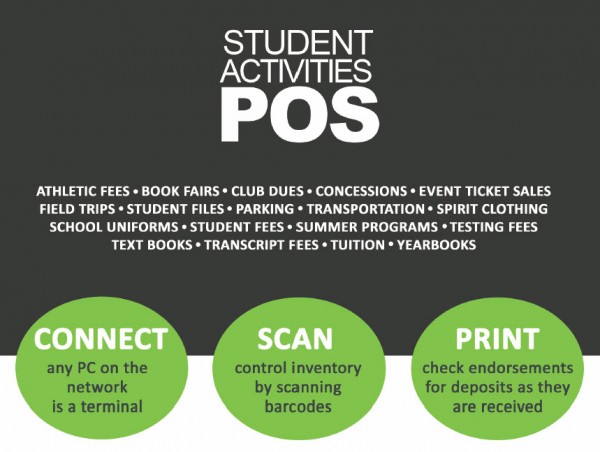 HOW DO YOU COLLECT?
ACCOUNTABILITY - The Student Activity POS provides single system accountability for all cash sales and for cash received within the district. The system also allows for individual clerk reconciliation to balance each cash drawer.
REPORTING - Complete student transaction history is maintained which enables the user to complete research of old and new activities from one location. The Student Activity POS provides up to the minute reports containing information about sales, receipts and cash balancing. The system allows the transfer of transaction data to the General Ledger software.
WEB PAYMENT - Accept credit card payments online, which automatically post to the student's account.